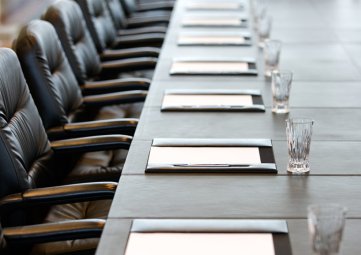 Final Touch has partnered with...
The Boeing Company
Microsoft
Hilton Hotel
Nordstrom
PwC
TD Ameritrade Institutional
TCS World Travel
Sentierre
BNSF Logistics
United States Navy
Oman Oil, Muscat, Oman
University of Washington
Southern Methodist University
Central Washington University
Meeting Professional International
American Association of Professional Landmen (AAPL)
Transfield Services
Texas Farm Bureau
Mission Advancement
BB&T Wealth Management
D Magazine
Foundation Management Services
Cobb, Fendley & Associates, Inc.
The Noble Research Institute
John L. Scott
Meadowood Napa Valley
Wise County Clerks
General Plastics Manufacturing Company
Versacor Managed Pest Solutions
Koelsch Senior Communities
Mehrer Drywall, Inc.
Business Communication Training
Develop a World-Class Team
Civility impacts your bottom line—hard. Research shows that incivility in the workplace is expensive, causing job stress and costing the US $500 billion per year. When employees do not feel respected and valued, 48% decrease their work efforts, 66% experience performance declines, and 25% admit to taking their frustration out on clients!
Civility pays. Civil employees perform 13% better and are seen as more competent and powerful. Employees who feel respected by their leader report 55% more engagement. Why? Because relationships matter. We want to help your team cultivate relationships that make them want to come to work, work effectively together, and engage clients in a way that makes your business thrive. Civility is the cornerstone.
What Final Touch Offers
Final Touch forms long-term partnerships—inside and outside the classroom—with incredible companies around the world. We deliver proven results based on nearly 30 years of industry experience and one guiding principle: all business is done between people, and people do business with those they know, like, and trust.
Our corporate clients have a diverse range of objectives. Some clients are looking to solve a human resource dilemma, while others are looking to elevate their employees' executive presence and equip their team with the skills needed to deliver world-class service. In collaboration with our clients, we skillfully craft practical, customized programs ranging from half day seminars to multi-day programs and annual retreats on topics such as:
Executive Presence
Strategic Networking
Personal Branding
Cultivating Social Capital
Image Management
Delivering World-Class Customer Service
Dining Etiquette
Bridging Generational Differences
The Power of Civility
Cross-Cultural Considerations
Creating Memorable Impressions
Emotional Intelligence
Managing Difficult Situations
Effective Leadership
Professional Wardrobe Building
Corporate Culture
Verbal & Nonverbal Communication
Career Development
Electronic Etiquette
For more information about our curriculum and approach, please visit Why Final Touch.
How do I partner with Final Touch?
Please contact us at (206) 510-5357 or at deborah@finaltouchschool.com to explore how Final Touch can support your company with a custom designed program. We look forward to working with you.
Read what corporate leaders have said about partnering with Final Touch.
"The impact of training can last a day, a week or perhaps a year or more. Deborah's training was different and focused on core human values that will last a lifetime. Our engagement with Deborah has left an indelible influence on our team. After our engagement, many have commented on how differently they now approach and engage in a social setting. Everyone feels more confident, more comfortable and above all, we sharpened our appreciation for civility and etiquette both in our personal and professional lives. I recommend Deborah's services without reservation and I'm grateful we were able to avail ourselves of her exquisite knowledge and professionalism."
John Murray, President and CEO of Concept Laser, Inc.
More testimonials...
"Admittedly, I had high expectations of Deborah's consulting expertise based on her website and her publications. My expectations were exceeded within the first 15 minutes of Deborah's day-long seminar. I recently contacted Deborah and requested a custom-design seminar for corporate protocol specifically for our unique company culture. The participants were fixed on Deborah all day and wanted more when it was over! I recommend Deborah especially for senior leadership coaching, particularly if the company in question requires travel and networking events for their executives / staff. Your company's image will benefit greatly from the skills your employees obtain from Deborah King's Final Touch!"
Kathryn Strenger
"My engineering team recently took Deborah King's class on Professional Presence as a team building event, and we were impressed with the professionalism and grace she demonstrated from the first greeting to final goodbyes. She captured the attention of a room full of engineers for the entire 6-hour course. The goal for this team building exercise was to instill and reinforce great social skills to the engineering department. Deborah accomplished these goals by first explaining the foundation and reasons to develop our social skills and then demonstrating how civility, table manners, and overall social presence should be implemented in the modern workplace. My team cannot stop talking about what they learned during Deborah's course and is telling everyone they can about the experience! I highly recommend this program for all professionals!"
Roger Roby, Director of Engineering at BNSF Logistics
"Deborah's session helped our team reset our thinking about how nonverbal communication (especially attire) sends powerful messages to our customers and prospects. It opened some healthy dialogue about how we want to brand ourselves and hold each other accountable to the standards we set as a company."
Jennifer Lehman, President of Mission Advancement
"Thank you so much for providing this Leadership Development Workshop for our new Board of Directors. It was very helpful in getting our new team acclimated to one another and setting our perspective in the right direction. We truly appreciate your help in setting the foundation for our future growth."
Elizabeth Wickman, Founder of The Lightening Alliance CDC
"I just want to say THANK YOU for introducing us to Deborah King and allowing her to come in and help us in areas that we did not recognize that we needed help in. I believe after this life changing experience we can ALL work together drama free and be able to help one another using our power, presence and warmth techniques. That was one of the best gifts that i have received from Transfield Services. I am proud to be part of a team that will not allow me to fail and is willing to help me grow."
Tameka Fisk, Transfield Services
"Deborah recently taught a class on dining etiquette to our group of young professionals. She was a fantastic instructor - extremely knowledgeable about etiquette and civility, and also a very skilled presenter. She engaged with our group really well, and we all left with an improved understanding of the importance of etiquette and civility as we move forward in our careers. I would highly recommend her to anyone looking for an educational (and entertaining) class - you will definitely get a lot out of it!"
Varun Bhatnagar, Associate at Strategy&, part of the PwC network
"Thank you, Deborah, for the wonderful presentation you did for our annual company meeting. Everyone has been talking about it and really appreciated the fact that we chose to have a speaker on a non-industry topic. It seemed to reflect the message that we really care about them as people, and not just as workers (which of course we do!). Your speaking style is very engaging (I guess you've done this before!) and your ability to hold an audience's attention for 3 hours is impressive. I will definitely reach out to you for our meeting next year."
Eric Eicher, Founder and Director of Versacor Enterprises, LLC.
"Deborah presented a half day seminar for our attorneys and paralegals titled "Polishing your Professionalism". Her presentation was inventive with great ideas and real life situations that everyone could use. She easily connected with our entire group due to her personality and detailed knowledge of the subject."
Christina Sandman, Soha & Lang, P.S.
"Deborah King's knowledge helps us all to remember that how we act and how we dress will leave a lasting impression with everyone we meet. Our firm has hired Deborah's etiquette services more than once; bringing more benefits to each of us as an individual, yet more importantly bringing benefits which flow over into our business, to our staff and to our clients. Deborah's compassion about her teaching is an inspiration and I wholly recommend Deborah's consulting services."
Bobbie Olsen, Yturri Rose LLP
"I contracted Deborah to instruct my employees in Professional Development. Deborah's class was received very well by my employees and we all gained from her knowledge and expertise. Feedback from my employees was not only positive, but useful and appreciated. We all took valuable information from the class and have utilized it in our day to day business operations. The best part of the class for me as an employer was to note the improvement in our employees' communication with each other and our customers. Communication is key to success."
Deborah Mann, Owner and President of Mann Refrigeration
Subscribe To Our Newsletter
Subscribe now to receive our free monthly newsletter revealing the latest tips on social behavior.
Thank you for subscribing!