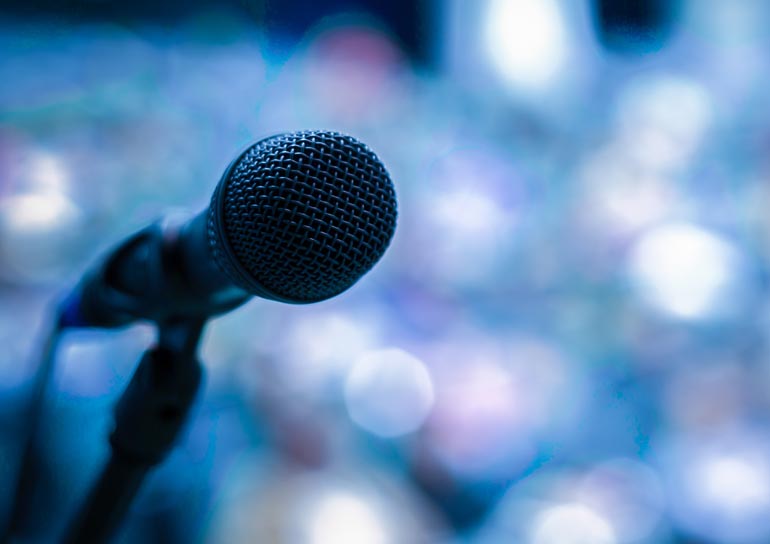 Captivate Your Audience
Need a dynamic speaker for your next event? Let Final Touch captivate your audience. With nearly 60 years of combined speaking experience, Deborah and Melissa are warm and engaging speakers who present globally at Fortune 500 companies, non-profit organizations, conferences, and special events.  While tackling topics ranging from electronic etiquette, dining, and networking to civility, communication, and personal branding, Deborah and Melissa present real-world scenarios that create common ground with diverse audiences.  Their message often culminates in a single question: How do you want to be remembered? ™
Who do I contact?
To discuss how Final Touch could support your corporation or event, please call (206) 510-5357 or email us at: deborah@finaltouchschool.com.
Read what clients have said about our team.
Speaking Engagement Testimonials
"Deborah King hits it out of the park, while speaking to business owners about civility in the workplace!  Her presentation truly resonated with our audience, by giving tools to make their workplace environment top notch!  She truly connects with people!!!"
Lori Walker, President of Flower Mound Chamber of Commerce
More testimonials...
"You have such a wonderful gift in how you teach your classes. It is not "stuffy". There is warmth, humor, and it is genuine and real. I wish the class lasted longer!"
J.D.
"Thank you, Deborah, for the wonderful presentation you did for our annual company meeting. Everyone has been talking about it and really appreciated the fact that we chose to have a speaker on a non-industry topic. It seemed to reflect the message that we really care about them as people, and not just as workers (which of course we do!). Your speaking style is very engaging (I guess you've done this before!) and your ability to hold an audience's attention for 3 hours is impressive. I will definitely reach out to you for our meeting next year"
Eric Eicher, Founder and Director of Versacor Enterprises, LLC.
"Deborah, thank you for your presentation. It was an overwhelming success and in fact we would like to have you come back next year. We thought your presentation was informative, lively, relevant and presented with a high degree of professionalism. You were terrific. Students are talking about the value of the evening and the information shared. All of the questions from students is a good indication of how effective you are and how relevant the topic is."
Naomi Sanchez, Assistant Dean, MBA Career Management at the University of Washington
"Deborah King does a spectacular job of transferring her passion for etiquette and instilling it into the hearts and minds of every audience she is able to work with. She is a dynamic speaker, trainer and is flexible enough to reach the diverse age range that she works with. There is such a tremendous need for etiquette training in our world of accepting "whatever" that the proper way to act in social situations is getting lost. Deborah's passion for 'the cause' helps to revitalize the desire to know the right thing to do."
Linda S. Paulk, President of Snelling
"Admittedly, I had high expectations of Deborah's consulting expertise based on her website and her publications. My expectations were exceeded within the first 15 minutes of Deborah's day-long seminar. The participants were fixed on Deborah all day and wanted more when it was over!"
Kathryn Strenger
Subscribe To Our Newsletter
Subscribe now to receive our free monthly newsletter revealing the latest tips on social behavior.
Thank you for subscribing!